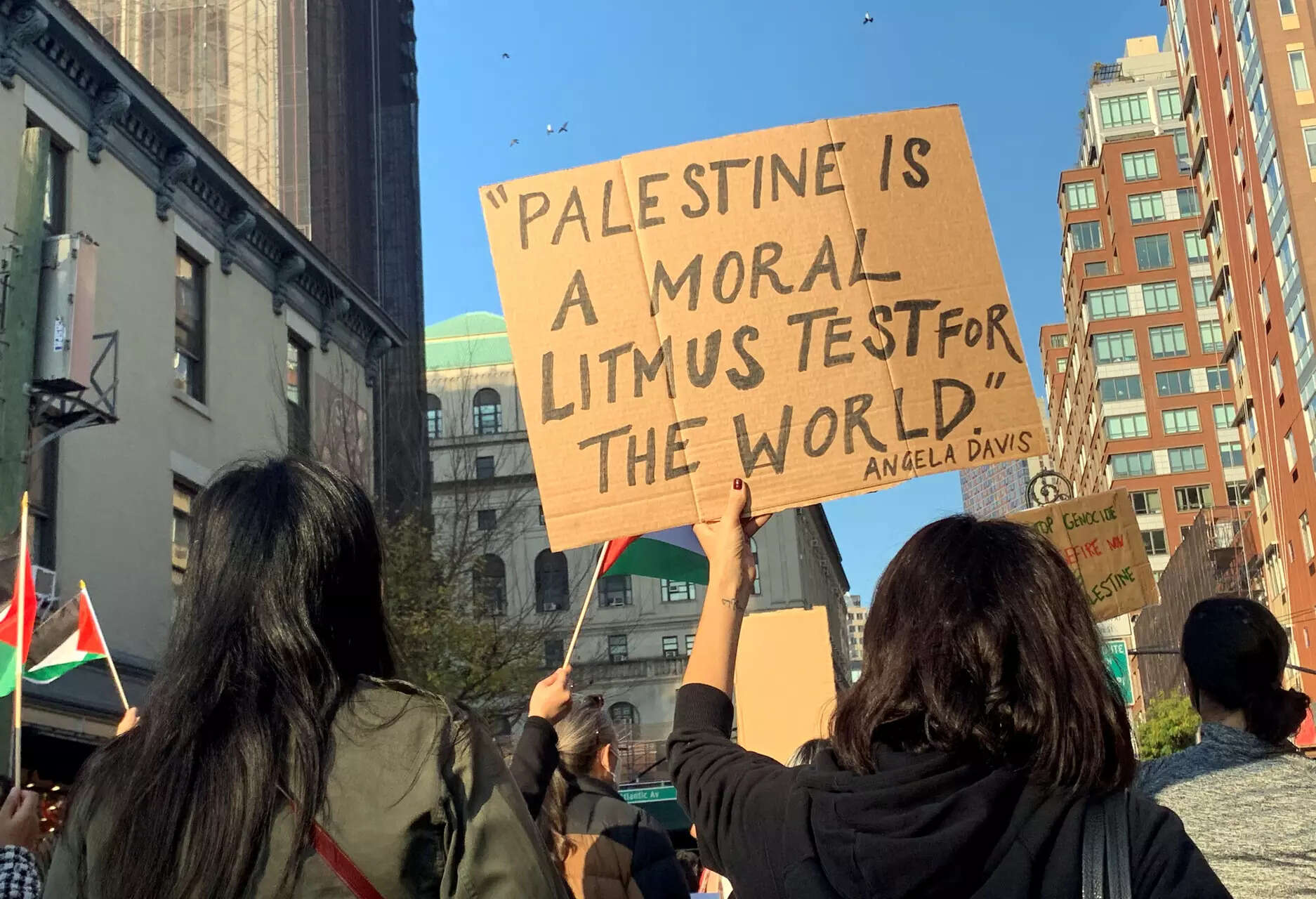 NEW YORK: Bias incidents against Jews in New York City more than tripled in October, according to preliminary data from the
New York Police Department
.
There were 69 anti-Jewish incidents probed by the NYPD last month, up from 22 a year earlier. The NYPD investigated eight hate crimes against Muslims in that period, up from none a year prior. The data is still subject to change upon further investigation.
The October 7 Hamas attack on Israeland the Jewish nation's response has roiled the New York metro area, home to a quarter of US Jews.There have been almost daily protests on its streets and campuses, and the city's Jewish community has been rattled by antisemitic events that have included swastikas etched on storefronts, assaults and harassment.
Hamas is classified as a terrorist group by the US and European Union.
Columbia University
, where an Israeli student was attacked outside the library, said it's providing expanded safety escort services and forming a task force on antisemitism following "a series of antisemitic incidents" on campus. New York University released a 10-point plan after hearing from many "deeply concerned" about their safety.
New York Governor Kathy Hochul said she's ordered an investigation into discrimination and antisemitism at City University of New York, and set aside $75 million for local police and houses of worship in response to antisemitism and hate crimes.
"You can vigorously oppose Israel's response following the attack on their people, but still be vigorously opposed to terrorism, Hamas, antisemitism and hate in all of its forms," Hochul said last month.